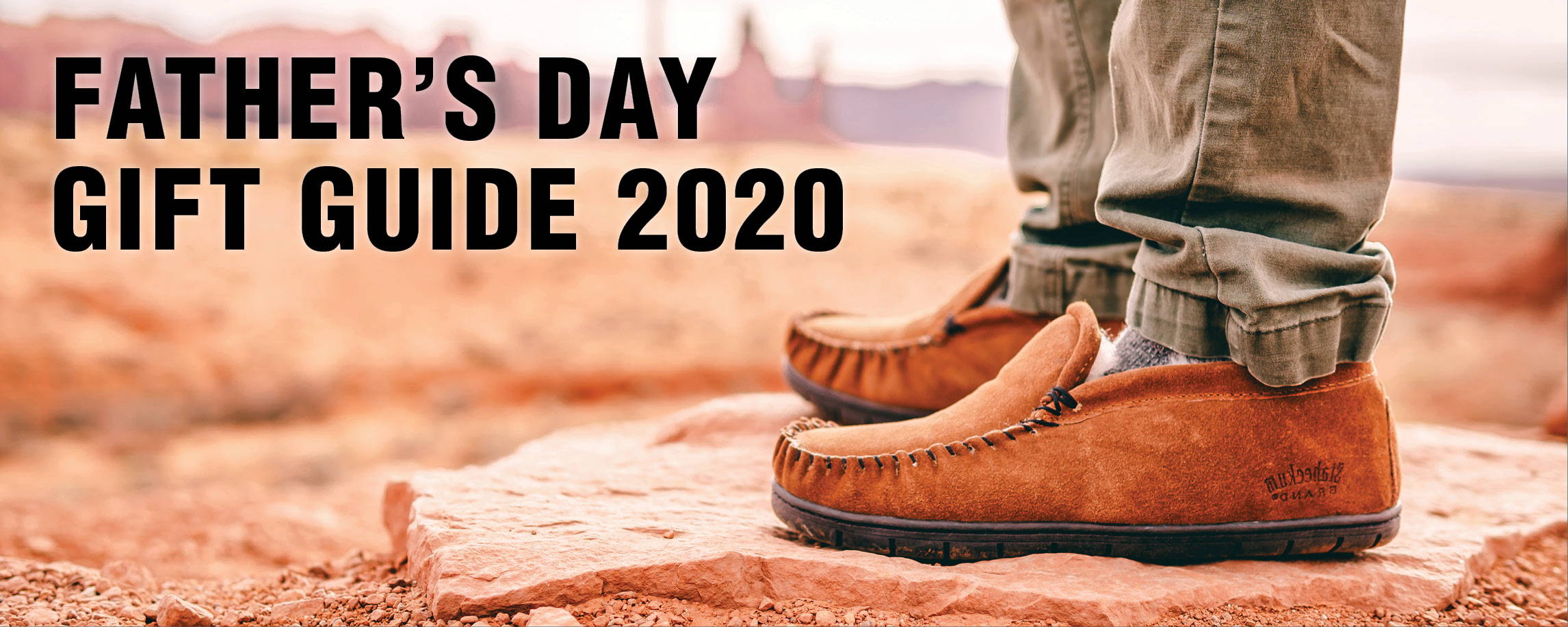 Father's Day has been celebrated since 1910 to recognize the contribution that fathers and father-figures make to the lives of their families and loved ones. Your dad has probably embarrassed you with terrible puns (that you later found hilarious, be honest!) and been unafraid to dish up the truth with that special brand of tough love only he can provide. At Staheekum we understand exactly why you appreciate the often silent but impactful role your dad plays in the lives of his loved ones. Make his Father's Day unforgettable by gifting him a pair of comfy, quality slippers or footwear. Here is our dad-approved picks to help you decide on which pair of Staheekum footwear to wow your pops with this year!
The perfect waterproof addition to your dad's adventure wardrobe. The Ankle Rain Boot is crafted with natural rubber and lined with neoprene for warmth and added protection from the elements. Staheekum never has to sacrifice comfort for durability and this boot is no exception, featuring a molded foam insole and sturdy traction outsole. A pull-on loop in the back and front make this ankle boot perfect for Dad to easily take on and off.

An outdoor boot this stylish is bound to be a huge hit for Father's Day! The Redwood includes a comfy molded foam insole and strong laces to provide a perfect fit. The quality leather upper and thick rubber outsole means this boot can easily go from the indoors to the great outdoors, without a second thought. Without a doubt, the Redwood will become your pop's go-to boot this season!

The Baker Boot is perfect for Dad to wear in the office or on his favorite hike. This classy boot features a genuine leather upper and an elastic gore for easy on and off, without having to stop to tie laces. As always, the Baker offers comfort in every step because of its molded foam insole.

If your pops is set when it comes to hiking boots, treat him to something comfortable he can slip on after the adventure! The Sierra Flannel is the classic moccasin style your dad already loves. A plaid flannel lining and soft suede upper promise the homey comfort he is looking for after a long day.

Another great option for Dad after a long day of adventuring. The Trapper Slipper is one of our best-selling styles for a reason! This slip-on bootie moccasin is easy to pack in your hiking or camping bag, and perfect for warming Pop's feet back up with a soft shearling lining. Built to last, the Trapper has a genuine suede upper and natural rubber outsole.
If your dad prefers a non-suede slipper, the Wallace will make him smile this Father's Day. The open-back scuff-style Wallace features a polyester & boiled felt upper, for a unique and functional look. Its soft plush lining and comfy memory foam foot bed will have you hearing a peaceful "ahhh" every time your dad slips his feet inside.